Angie Torain '94 Appointed Associate Athletics Director at IUPUI
November 2, 2007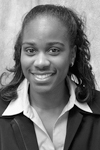 November 2, 2007, Greencastle, Ind. - Angelina (Andrews) Torain, a 1994 graduate of DePauw University, has joined the athletic department of IUPUI (Indiana University - Purdue University at Indianapolis) as associate athletics director/senior woman administrator. Torain comes to the post from the NCAA, where she was assistant director of championships. She'll assume her new duties November 15.
"Torain's position will focus on the internal operations of the department, including game management and staffing, while serving as the sport administrator for the men's and women's soccer, golf and cross country programs," notes an announcement from IUPUI, a Division I program.
"This is an opportunity to bring my experiences and continue to enhance what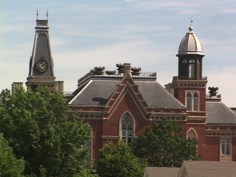 IUPUI is already doing well," Angie Torain says. "I'm excited to join the staff and the university."
"We are extremely excited about the addition of Angie Torain to our administrative staff," states Michael Moore, director of athletics at IUPUI. "Angie brings a wealth of experience from both the conference and national level, that will provide a unique perspective to our current staff. She's bright and energetic and will fit in nicely with our current staff."
Torain majored in sociology at DePauw "while participating in basketball and track and field. She later received her Doctorate of Jurisprudence from Indiana in 1997 and is currently a candidate for an Indiana Teachers License," notes the announcement from IUPUI.
Read more by clicking here.
Back