Prof. Matthew Balensuela Publishes Music Theory from Boethius to Zarlino
April 13, 2008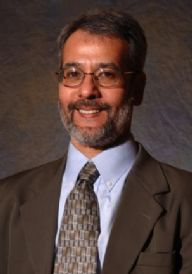 April 13, 2008, Greencastle, Ind. - C. Matthew Balensuela, associate professor in the DePauw University School of Music, has co-authored Music Theory from Boethius to Zarlino: A Bibliography and Guide. A collaboration with David Russell Williams, the book is published by Pendragon Press as part of the Harmonologia: Studies in Music Theory series.
A synopsis of the title says the book "is a companion volume to Music Theory from Zarlino to Schenker: A Bibliography and Guide by David Damschroder and David Russell Williams (Harmonologia, No. 4, Pendragon Press). Like the previous work, the goal of the volume is to create a logically organized introduction to the major theorists of the time and a thorough review of the scholarly work about these writers. While specialists in the history of music theory may find new materials in these pages, this work is primarily designed

for the non-specialist as a practical and basic introduction to the treatises, people, and scholarship of Medieval and Renaissance theory."
Learn more at the publisher's Web site.
Dr. Balensuela also coordinates DePauw's European Studies Program. Learn more about him here and in this previous story.
Back