Robert Bottoms and Lawrence Elam Named VPs; Dodge Johnson is First Provost
June 17, 1978
June 17, 1978, Greencastle, Ind. - Robert G. Bottoms is the new vice president of University relations at DePauw, President Richard F. Rosser has announced. Bottoms, 33, has been serving as assistant dean, assistant professor of church and ministry and development officer at the Vanderbilt University Divinity School.
At DePauw, Dr. Bottoms' chief responsibilities will include overall direction of financial development, alumni relations and the public relations staff.
A 1966 graduate of Birmingham-Southern College, Bottoms holds the B.D. from Emory University and the D.Min. from Vanderbilt. He joined the Vanderbilt administration in 1974 and has steered giving to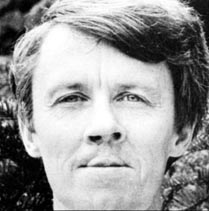 the Divinity School from $30,000 in 1974-75 to $1.5 million this past year.
President Rosser has also announced the appointment of Donald Dodge Johnson as provost, the University's chief academic officer. The 41-year-old Johnson comes to DePauw from New York's Sarah Lawrence University, where he has served as a professor and administrator. A 1959 graduate of Princeton University, Dr. Johnson will have overall administrative responsibility for the academic program, student services, student recruitment and admissions, curriculum and academic personnel.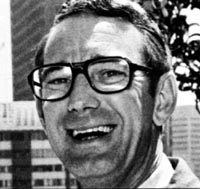 Johnson earned the M.A. and Ph.D. degrees at the University of North Carolina. He has served as associate dean at Sarah Lawrence since 1973.
Johnson becomes DePauw's first provost. Robert Farber '35, who has been the University's chief academic officer, is retiring this year.
Lawrence C. Elam, DePauw's comptroller since 1974, has been promoted to vice president for finance and comptroller. He is a 1959 graduate of Indiana State University and holds certification from the University of Kentucky's College Business Management Institute.
Back