DePauw Remains Among Top US Colleges for Opportunities to Study Abroad
November 12, 2007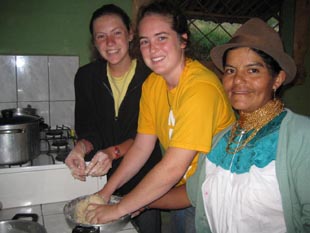 November 12, 2007, Greencastle, Ind. - DePauw University continues to be one of the top colleges in the United States for the percentage of students who study abroad, according to Open Doors 2007. The Institute of International Education's annual report, released today, lists DePauw as one of America's leading small colleges for international opportunities.
"In terms of raw numbers, New York University retained its spot at the top of the list of sending institutions, with 2,809 of its students studying abroad," reports Inside Higher Ed. "Eighteen different colleges -- Austin, Centre, Colby, Colorado, Dickinson, Earlham, Hartwick, Kalamazoo, Lewis and Clark, Linfield, Luther, St. Olaf and Wofford Colleges, and DePauw,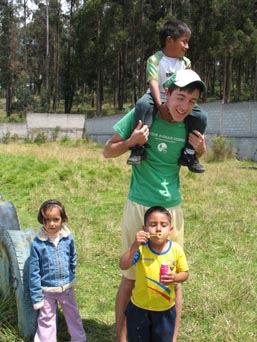 Elon, Lee, Transylvania and Willamette Universities -- are estimated to be sending more than 80 percent of their undergraduates abroad."
IIE's report, which is based on data from the 2005-06 academic year, shows that, overall, study abroad increased by 8.5% to a total of 223,534 students. It also finds that the number of American students receiving academic credit for their study abroad has increased 150% in the past decade, from fewer than 90,000 students in 1995-96.
Allan E. Goodman, president and CEO of the Institute of International Education, says that language and cultural skills are increasingly valued by employers and vital to America's national interest. "Students should get a passport along with their student ID," he asserts, "and they should use it to study abroad at least once during their academic careers."
IIE notes, "Latin America hosted 15% of all Americans studying abroad, Asia hosted 9%, Oceania (Australia, New Zealand and South Pacific Islands) hosted 6% and Africa 4%. While posting strong gains this year, only 1% studied in the Middle East,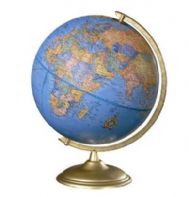 and study abroad to countries in North America remained 0.5 % of the total, although the figure does not include U.S. students enrolled for degree study in Canadian and other North American colleges and universities. Some 58% of all U.S. students who study abroad do so in Europe (130,274). This represents a smaller proportion of students than in prior years (down from 60% in 2004/05, and showing a gradual decline from 65% a decade ago)."
The Open Doors report is produced with funding from the U.S. Department of State's Bureau of Educational and Cultural Affairs. Access the report online, and read today's article at Inside Higher Ed.
This fall, funded by a major gift by Steven L. Trulaske '79 and his wife Michelle, the University launched a new DePauw in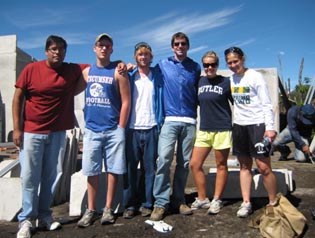 Ecuador Summer Program. Sixteen incoming students spent five weeks in the program before beginning their first year of studies in Greencastle. Read more in this story.
DePauw University is among the "Top Producers of Fulbright Awards for U.S. Students, 2007-08" according to a chart published in the October 26 edition of the Chronicle of Higher Education. The publication notes that three 2007 DePauw graduates received Fulbright Awards to study and live abroad for a year, and that eight students applied for the prestigious grants. This article contains further details.
Back