Junior Discusses Year-Long Experience in China with Newspaper
November 15, 2007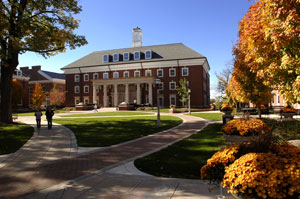 November 15, 2007, Greencastle, Ind. - "It is very exciting in Beijing at the moment as everyone (and by everyone I mean everyone) is preparing for the Olympics (in August 2008)," Logan McNiece tells the Fort Wayne News-Sentinel. The newspaper carries an e-mail interview with McNiece, "a 2005 graduate of Leo Junior-Senior High School and currently a student at DePauw University in Greencastle, is spending his junior year studying at Tsinghua University in Beijing, China."
"Since high school, I have envisioned myself studying outside the country and experiencing a different culture firsthand," says McNiece. "There is simply so much that cannot be taught in a classroom; you must see it for yourself. While at DePauw, I talked with several students who had studied abroad for a semester and the one commonality among them all was
regret at having not decided to stay longer. This is why I chose to stay the entire academic year."
The junior states, "Currently, my post-graduation plans are quite open. The nice thing about my East Asian studies major and respective Chinese ability is that it allows me the opportunity to choose from a plethora of different careers. Despite being a political science minor, I will most likely look for a job with an American company that is seeking an English/Chinese-fluent employee who can travel often between China and America. The one certain thing is that my future is going to rest largely in the Eastern Hemisphere."
McNiece adds, "I just love the experience of being away from what I am used to. It is quite refreshing to be amongst all the other foreign-exchange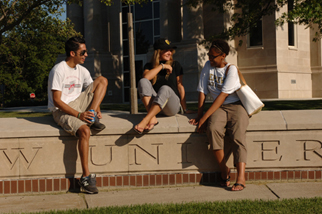 students because all of us have many commonalities. It is nice to step outside the U.S. and gain a larger perspective of the world."
Access the entire text, "Studying China: Local college student is spending an academic year in the Far East," at the News-Sentinel's Web site.
DePauw University continues to be one of the top colleges in the United States for the percentage of students who study abroad, according to Open Doors 2007, which was released earlier this week. Details can be found in this previous story.
Back