PostSecret's Frank Warren to Deliver November 26 Ubben Lecture
November 16, 2007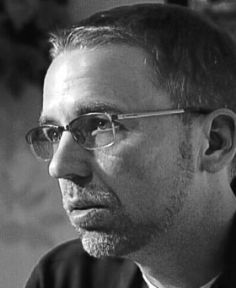 November 16, 2007, Greencastle, Ind. - PostSecret.com is the third most popular blog on the Internet and is the impetus behind bestselling books. On Monday, November 26, the creator of the PostSecret phenomenon, Frank Warren, will visit the DePauw University campus to discuss his concept and the impact it's having. Warren's talk is presented by the Timothy and Sharon Ubben Lecture Series and begins at 7:30 p.m. in the Green Center for the Performing Arts' Kresge Auditorium. Like all Ubben Lectures, the event is free and open to all.
Warren will sign copies of his books -- which will be available for purchase -- following the event.
Three years ago, Frank Warren -- who was working in the medical records business -- began PostSecret as a regional art project in Maryland. People were invited to submit postcards that, through words and art, detail a personal secret, one they had never revealed before. Warren even handed out blank postcards on street corners to entice people to participate in the project. The messages were originally part of an exhibition in Washington, D.C. Today, the PostSecret phenomenon includes a Web site which has received more than 100 million "hits" and hosts over 3 million visitors every month, has spawned four New York Times bestselling books and has resulted in more than 180,000 secrets being sent in from around the globe.
Warren receives about 1,000 postcards each week at his home address (13345 Copper Ridge Road, Germantown, MD 20874), and he reads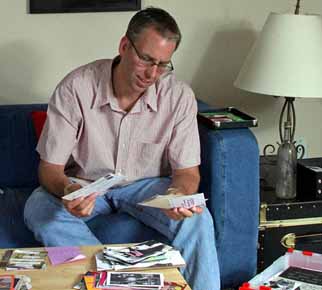 every one. Each Sunday night, he posts 20 selected cards on his blog.
"We all carry secrets," Warren says. "Each of us has a secret that would break your heart if you just knew what it was."
Some of the posted secrets accompany this article. At times the messages are humorous ("Sometimes when I'm not sure if something in the refrigerator is spoiled or not, I send it in my husband's lunch"), but they're often deeply personal and dark ("I bought the gun he used to kill himself with"). His site has raised more than $100,000 for the prevention hotline (800) SUICIDE.
PostSecret.com is the winner of numerous awards, including the 2007 Weblog Award for "Best Blog." The project has resulted in a touring art exhibit and the postcards were even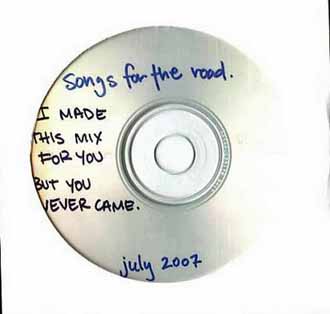 featured in a music video by the All-American Rejects. Warren and his most recent book, A Lifetime of Secrets, were recently showcased on NBC's Today. Warren ranks #14 on a Forbes list of the 25 biggest, brightest and most influential people on the Internet. His other books include PostSecret: Extraordinary Confessions from Ordinary Lives, My Secret: A PostSecret Book and The Secret Lives of Men and Women: A PostSecret Book.
Warren, who has been called "the most trusted stranger in America," told USA Today: "I've been surprised every step of the way. I'm just a typical suburban husband. I'm an accidental artist. It's been quite a journey, quite an adventure." Of the postcards Warren receives and publishes, the newspaper wrote, "They are mini-works of art. Some are heartbreaking, some are hilarious, some are touching or thought-provoking or shocking or silly or repulsive. All of them are riveting, especially the ones about the big stuff: sex and death."
"People are drawn to this because it's something powerful and raw and real that speaks to them," Warren says. "I try to keep it ideologically neutral and juxtapose the cards in a way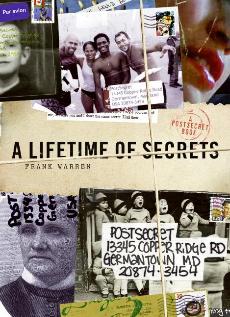 that's balanced and non-judgmental." He adds, "Sometimes when we think we're keeping a secret, that secret is actually keeping us."
Read a recent story on Frank Warren in the Milwaukee Journal Sentinel and visit PostSecret.
Established in 1986 through the generous support of 1958 DePauw graduates Timothy H. and Sharon Williams Ubben, the Ubben Lecture Series welcomed Ralph Nader to campus in September. Other visitors have included Margaret Thatcher, Mikhail Gorbachev, Shimon Peres, Peyton Manning, Spike Lee, Ken Burns, Willy Brandt, Gen. Colin Powell, Lynne Cheney, Hotel Rwanda's Paul Rusesabagina, Mike Krzyzewski, Mitch Albom, Barbara Bush, Julian Bond, Benazir Bhutto, Rev. Jesse Jackson, L. Paul Bremer, Naomi Wolf, Paul Volcker, John Major, Elie Wiesel, Robert Gates, Gen. Wesley Clark, Ross Perot, Bill Bradley, David McCullough, Eric Schlosser, Harry Belafonte and Brian Mulroney.
To view a complete list of Ubben Lecturers, which includes links to video clips and news stories, click here.
Back