'Tis the Season for Holiday Decorators, Notes Angie Hicks '95
November 19, 2007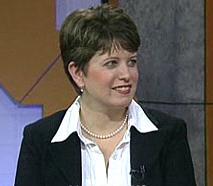 November 19, 2007, Greencastle, Ind. - "Professional holiday decorators can create a display that you might not be able to, Angie Hicks, founder of Angie's List and 1995 graduate of DePauw University, tells the Cincinnati Enquirer. "More people are looking to bring someone in to help their house look fabulous. Every year the holiday decorations get more extravagant, and houses these days have more difficult roof lines, so it's challenging to hang the lights and decorations yourself."
Joy Kraft reports, "In 2006, consumers spent more than $200 million on decorating services during the holidays, an increase of 800 percent in six years, according to Christmas Décor, a home decorating service based in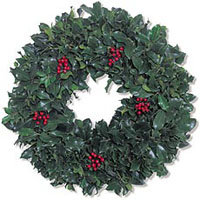 Lubbock, Texas, with five franchises in Greater Cincinnati and Northern Kentucky. Angie's List, a company that compiles consumer reviews of local service companies, has seen a 241 percent increase in the number of requests for holiday decorators in the past five years. Hiring someone else to clamber across the roof and grapple with the ladder represents a big chunk of that business."
Access the article at the newspaper's Web site.
Angie Hicks Bowman -- who was an economics major, Management Fellow and Rector Scholar at DePauw -- received the Distinguished Alumni Achievement Award for Management and Entrepreneurship from her alma mater over Old Gold Weekend. Angie's List, which she launched shortly after she graduated, now has more than 600,000 members in 124 cities across the United States.
Learn more in this previous story.
Back