"We Have Met Our New Leader," Reports Chair of DePauw's Presidential Search Committee
November 27, 2007
Also: Visit the Presidential Search Web Site
November 27, 2007, Greencastle, Ind. - The committee leading the search for DePauw University's next president has completed a first round of interviews with candidates for the position. "We are extremely excited about the strength of the candidate pool and are confident that we have met our new leader," reports the committee's chair, Sarah Reese Wallace '76.
In a letter to the DePauw community updating the search process, Wallace adds, "Following hour-long interviews with the top applicants, the committee made some very tough decisions in order to further narrow the pool. Next, smaller rotating groups of my colleagues will spend an entire day with each remaining candidate. Our day together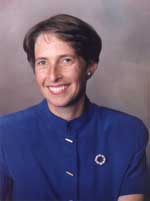 will give search committee members the opportunity to get better acquainted with the current front-runners in less formal settings and varied formats. This also will ensure that candidates get to know the University community as well as possible, so they can assess whether DePauw's presidency is a good match for their personal goals."
Once the finalists for the presidency are determined, the search process will become public and the final candidates will be brought to campus. "Until then, it is critical that complete confidentiality is upheld by those involved. You can expect further updates on our progress a few weeks into the second semester," adds the chair.
Wallace is leading a committee of 17 individuals, which includes nine other Trustees, four faculty members, two students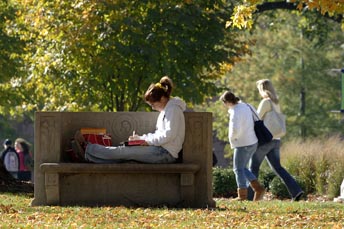 and one administrator. They are being assisted by Russell Reynolds Associates, a global executive search firm headquartered in New York.
Robert G. Bottoms, who has served as DePauw's president since 1986, announced in April that he will be stepping down from the post and becoming Chancellor of the University following the 2007-08 academic year.
Learn more about the work of the presidential search committee at this Web site.
Back