Greencastle's Mayor-Elect Envisions Business Incubator Partnership with DePauw
December 4, 2007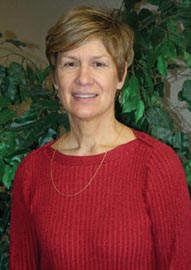 December 4, 2007, Greencastle, Ind. - Mayor-elect Sue Murray "said she wants to make Greencastle what she called a 'business incubator system' by partnering with the Greencastle Development Center and the McDermond Center at DePauw University to encourage growth of young businesses," reports today's Banner-Graphic . "She said she hopes to attract more business professionals to stay and to move into the city to start businesses."
Adam Coates writes, "Revitalizing the downtown area was the first item Murray listed in her recent interview with the Banner-
Graphic. 'That living room of ours needs some work,' she said. Her idea involves forming a downtown business improvement district, which would be headed by a board of directors and would involve downtown business owners sharing ideas and resources for improving the city's center of business. She said she has already been in conversations with the Chamber of Commerce and its board of directors, but she still wants to meet with the Putnam County Convention and Visitor's Bureau and Main Street Greencastle to share ideas."
Read the complete text, "Mayor-elect announces goals for her first 100 days," at the newspaper's Web site.
Back