Angie Hicks '95 Offers 'List' of Ways to Reduce Holiday Hazards
December 6, 2007
December 6, 2007, Greencastle, Ind. - A newspaper story examining holiday hazards, particularly fires, cites a 1995 DePauw University whose entrepreneurial venture has made her a household name. "Angie Hicks, founder of the online 'Angie's List,' said it's important for parents to take a look around their homes from a child's perspective. She urges them to get on their hands and knees and crawl around in order to note any hazards, then to take steps to ensure safety," reports Louisiana's Bogalusa Daily News.
The article by Marcelle Hanemann reports, "United States fire departments responded to an estimated average of 210 home structure fires that began with Christmas trees between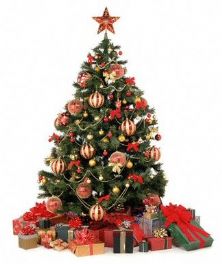 2002 and 2005. The fires caused an annual average of 24 deaths, 27 injuries and $13.3 million in property damage. Twenty-six percent of home Christmas tree structure fires and about 40 percent of the deaths occurred on just five days-Christmas, Christmas Eve, December 26, December 27 and New Year's Day. On average, one in every nine reported home Christmas tree fire resulted in a death."
Access the complete text, which includes safety tips from Hicks, at the newspaper's Web site.
Angie Hicks Bowman -- who was an economics major, Management Fellow and Rector Scholar at DePauw -- received the Distinguished Alumni Achievement Award for Management and Entrepreneurship from her alma mater over Old Gold Weekend. Angie's List, which she launched shortly after she graduated, now has more than 600,000 members in 124 cities across the United States.
Learn more in this previous story.
Back