Housing Market "Doesn't Look Slow" to SF Realtor Bonnie Spindler '82
December 5, 2007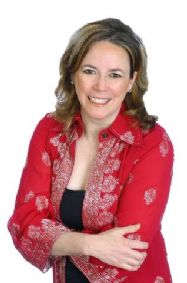 December 5, 2007, Greencastle, Ind. - "It doesn't look slow to me," Bonnie Spindler of Zephyr Real Estate tells the San Francisco Chronicle of the current housing market. "I keep telling people it's not a buyer's market, but they don't believe me until they get into the trenches," adds the 1982 DePauw University graduate.
Carol Lloyd writes that Spindler "says she'd heard that the softest sector of the market was entry-level properties, but a recent open house of a six-unit tenancy-in-common building with units ranging from $500,000 to $590,000 challenged even that generalization."
Spindler tells the newspaper, "I had 100 people go through the house and seven or eight requests for disclosure packages. Many of the buyers were already preapproved with loans."
You'll find the complete article, headlined "Some S.F. neighborhoods are solid despite meltdown," at the newspaper's Web site.
Bonnie Spindler -- who majored in communication and psychology at DePauw -- was featured in a San Francisco KRON-TV news report in February 2006. Details can be found in this previous story, or visit her Web page.
Back