Judson Green '74 and NAVTEQ Open Traffic Broadcast Studio in Chicago
December 5, 2007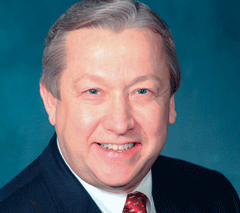 December 5, 2007, Greencastle, Ind. - NAVTEQ and its president and CEO, Judson C. Green, have opened a traffic broadcast studio at 425 W. Randolph Street in Chicago, which "features state-of-the-art equipment that measures real-time traffic throughout the city," reports the Chicago Daily Herald. "We expect to invest and expand in this area as aggressively as we do with our mapping," says Green, a 1974 graduate of DePauw and member of the University's Board of Trustees.
The new facility, which opened last Thursday, "is the newest of the company's 27 traffic studios in the U.S. ... [and is] one of the few that also include radio and television stations in the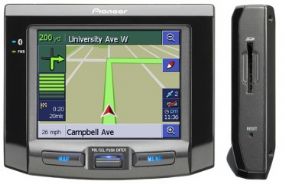 same location," notes the newspaper. "The traffic reports are available on WMAQ-TV Channel 5, XM and Sirius satellite radio and FM radio stations."
NAVTEQ -- which produces the digital maps found in car navigation systems and portable navigation devices -- employs about 700 people in Chicago, where it is headquartered, and about 3,000 worldwide. Amy McCullough writes that the "digital mapmaker monitors traffic flow conditions on more than 750,000 miles of roadway across the U.S. and Canada using data compiled by government departments of transportation, police and emergency services, road sensors, cameras and airborne reports."
Read the full article at the newspaper's Web site.
Another recent story on Judson Green can be found here.
A lead gift by Judson and Joyce Taglauer Green '75 made possible the $29 million expansion and renovation of DePauw's Performing Arts Center. Now known as the Judson and Joyce Green Center for the Performing Arts, the building was dedicated on October 25 in an evening which featured a performance by New York's acclaimed Orpheus Chamber Orchestra. A summary of dedication -- including video and audio clips and photographs -- can be found in this article.
Back