Don't Expect "JFK Moment" from Mitt Romney Today, Predicts Prof. Ken Bode
December 6, 2007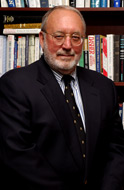 December 6, 2007, Greencastle, Ind. - "I worked for and traveled with Mo Udall when he ran for president in 1976 and don't remember him ever being asked about his Mormon faith" says Ken Bode. "However, times have changed." Bode, Eugene S. Pulliam Distinguished Visiting Professor of Journalism at DePauw University, contributes an op-ed to the Indianapolis Star today, the same day Republican presidential hopeful Mitt Romney -- a Mormon -- will make what is being billed as a major speech about religion.
"Romney has chosen to give his speech in the friendly confines of the George H.W. Bush presidential library, perhaps the most hospitable venue outside Salt Lake City," opines Dr. Bode. He reminds readers that John F. Kennedy made a 1960 speech designed to erase concerns voters may have had with his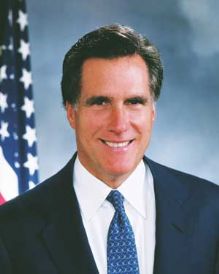 Catholocism. "My bet is that the questions -- if any are allowed -- will be nothing like those faced by Kennedy. Romney also has said that the speech would not be an effort to deal with questions about Mormonism. 'I certainly am not a spokesman for my faith,' he says."
The professor continues, "But Mormonism is his problem, because today's religious conservative movement believes that faith is more than a private matter, that faith should shape a politician's view on public issues. Romney has been a Mormon pastor and, within the church hierarchy, the rough equivalent of a Catholic bishop. He has never publicly indicated any distance from church doctrine."
Bode, former senior political analyst for CNN, argues, "Today, religion plays a more central role in politics, mainly because of the voters Romney and [Mike] Huckabee are courting, those who want faith to shape policy, and also partly because George W. Bush has placed faith above reason in his habits of governing

. Some people would not vote for an atheist for president, others for a Scientologist. Many of the faithful seem to need convincing that it's OK to vote for a Mormon, and Romney will not convince them with just another speech about religion in a free society."
Read the complete column, headlined "This won't be a JFK moment," at College News.org.
Last week, Ken Bode offered readers his thoughts on Hollywood and American politics. Access that essay via this story.
Back