Dan Lawlor '71 Named Executive VP of Sales at AnswersMedia
December 7, 2007
December 7, 2007, Greencastle, Ind. - Daniel J. Lawlor, a 1971 graduate of DePauw University, has joined AnswersMedia as executive vice president of sales. Lawlor comes to his new post from National Cable Communications (NCC), where he served as vice president, general sales manager of the advanced advertising division.
At AnswersMedia, Lawlor will lead the advertising and sponsorship sales efforts for the company's AnswersTV operations. AnswersTV, AnswersMedia's flagship media property, is the first high definition, interactive lifestyle television network comprised exclusively of original programming.
"Dan is an enormous asset to the AnswersMedia team," says Jeff Bohnson, chief executive officer of AnswersMedia. "His extensive knowledge and experience of the advanced media and interactive video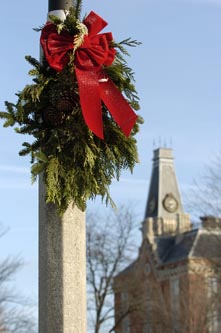 markets will serve the company and our sales team well. His management strength, passion and vision will compliment the entire AnswersMedia organization."
"I am thrilled to be joining AnswersMedia at such an exciting time," says Lawlor, who majored in psychology at DePauw. "Everything is aligning for the company -- technology, content and distribution. The evolution of broadband video and the delivery of high quality, original, interactive programming to mass market viewers presents an opportunity previously unmatched in the television industry. I look forward to helping AnswersTVbecome the premiere brand for lifestyle programming."
Dan Lawlor has also held executive sales and management positions at Turner International, Westinghouse Broadcasting and USA Network. An announcement notes, "Mr. Lawlor is a graduate of DePauw University."
Read more at Yahoo! Finance.
Back