Junior is Finalist in National Opera Association Vocal Competition
December 8, 2007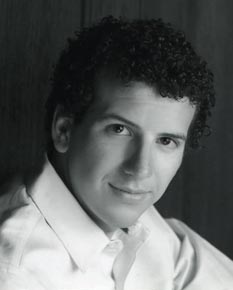 December 8, 2007, Greencastle, Ind. - Joseph Shadday, a DePauw University junior, is one of six finalists from across the nation selected for the National Opera Association vocal competition. Shadday, a vocal performance major and student of Caroline B. Smith, submitted a taped audition for the first round of the scholarship division competition and will compete in the finals in Los Angeles on January 5, 2008.
"To my knowledge, this is the first time for a DePauw student to be selected for this highly competitive, prestigious competition," says Professor Smith. "It is an honor for him, especially as only a junior in college, and I am so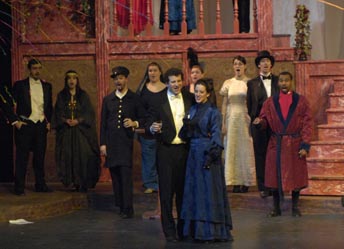 proud of him and his accomplishments."
Shadday has excelled during his time at DePauw, performing lead roles in summer programs at the Musica Lirica Festival in Italy and at College Light Opera Company in Massachusetts. Joseph has consistently won or placed at every National Association of Teachers of Singing (NATS) competition, and has had lead roles in the DePauw Opera productions of The Magic Flute, and Die Fledermaus, and will be featured in the upcoming The Abduction of Figaro.
Visit the DePauw University School of Music online.
Back