David Forsell '89 Works to 'Keep Indianapolis Beautiful' with New, Environmentally-Friendly Headquarters
December 7, 2007

December 7, 2007, Greencastle, Ind. - "We really think the building is going to be an embodiment of our mission for community renewal and environmental improvement," says David E. Forsell, president of Keep Indianapolis Beautiful and 1989 graduate of DePauw University, of his organization's new headquarters. "The nonprofit, whose stated mission is to beautify the city and improve the environment, is taking its green mission to heart with plans to renovate a building at 1029 Fletcher Ave. into an environmentally sound headquarters," reports the Indianapolis Star.
Lori Darvas writes, "Current plans call for a number of earth-friendly features, including a reflective 'cool roof' to cut energy costs and the "heat island" effect; a 10,000-gallon cistern to capture rainwater; and a pervious pavement parking lot to reduce stormwater runoff. The organization hopes the building will qualify for

Leadership in Energy and Environmental Design certification through the U.S. Green Building Council." (at right: architect's rendering of the new headquarters)
The story also notes, "The green-design features pushed up building costs by about 10 percent to 15 percent, Forsell said. But the initial outlay can pay for itself through energy and other savings. For instance, rainwater collected by the roof cistern can be used for watering plants, instead of stressing the city sewer system, said Tom Cloud of Ratio Architects, the project's architectural team leader. The lighting system will adjust the light level automatically according to the natural light inside the building.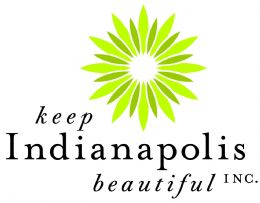 A rain garden will further reduce stormwater runoff. An internal atrium will ensure that most employees have natural light in their work spaces. Safe paints with low levels of volatile organic compounds also may positively impact employees' health."
Read the complete article, "Keeping Indy beautiful begins at agency's home," at the Star's Web site.
DePauw's first LEED certified building, the Janet Prindle Institute for Ethics, was dedicated in October. Learn more in this previous story.
Back