Phil Sharp '64 to Discuss 'Climate Change: Options and Opportunities'
December 11, 2007
December 11, 2007, Greencastle, Ind. - Phil Sharp, president of Resources for the Future (RFF) and a member of DePauw University's Class of 1964, will be among the presenters in "Climate Change: Options and Opportunities." The live, interactive audio discussion will take place next Monday, December 17, from 1 to 2 p.m., Greencastle time. Sharp will be joined by John Rowe, chairman, president and CEO of Exelon Corporation; and Raymond Kopp, senior fellow and director of the climate and technology policy program at RFF.
"RFF is the oldest Washington think tank devoted exclusively to policy analysis on energy, environmental and natural resource issues," notes an announcement previewing next week's session. "Sharp leads a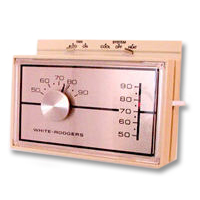 research and administrative staff of more than 80 people and oversees an institutional endowment of nearly $70 million. Sharp served ten terms as a member of the U.S. House of Representatives from Indiana and a lengthy tenure on the faculty of the John F. Kennedy School of Government and the Institute of Politics at Harvard University. Sharp was a driving force behind the Energy Policy Act of 1992 that led to the restructuring of the wholesale electricity market, promoted renewable energy, established more rigorous energy-efficiency standards and encouraged expanded use of alternative fuels. He also helped to develop a critical part of the 1990 Clean Air Act Amendments providing for a market-based emissions allowance trading system."
To learn more about the audio event and register, click here.
Read about Phil Sharp in this previous story.
Back