Dean Robert Farber '35 Completes Year's Presidency of Deans' Organization
August 8, 1973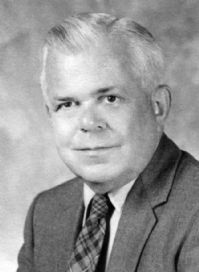 August 8, 1973, Greencastle, Ind. - Robert H. Farber, dean of DePauw University, has just returned from Stillwater, Oklahoma, where he completed a one-year term as president of the National Summer Conference of Academic Deans. Dr. Farber, who is a 1935 graduate of DePauw, was elected to the group's top post a year agom, and presided over this year's conference which had as its theme, "Evaluating Institutional Performance."
Farber was presented with a certificate and citation at the event for his service to the organization.
The program at Oklahoma State University, which is attended by approximately 100 college and university deans, was the 27th annual meeting of the organization.
Learn more about Bob Farber, who has been dean at DePauw since 1952, in this previous story.
Back