Joseph Flummerfelt '58 Praises Lyric Opera's New Chorus Master in Chicago Tribune
December 21, 2007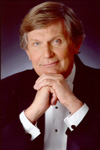 December 21, 2007, Greencastle, Ind. - Donald Nally, who recently became chorus master of the Lyric Opera of Chicago, "has a strong work ethic that compels him to probe deeply into the core of any given pursuit, be it a score, a philosophical issue or a human issue that needs resolution," Joseph Flummerfelt, former director of the Westminster Choir and 1958 graduate of DePauw University, tells the Chicago Tribune. "To the choral art he brings an innate artistry coupled with the technical mastery to quickly absorb scores, no matter how complex."
Flummerfelt, who is described by the newspaper as a "choral maestro" as well as "a close friend and ex-professor of Nally's," adds, "He has superb ears for sound, for tuning, for texture, for balance, and has the expertise to deal with vocal issues in a very effective manner."
The story by John von Rhein examines Nally's first few months as director of the chorus, which "consists of 48 full-time professional singers and a core supplementary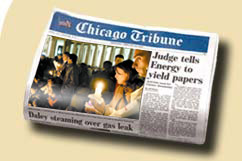 chorus of 12 voices," as well as the current Lyric season which "is, for the chorus, one of the most extraordinarily demanding lineups of operas the company has ever mounted."
Read more at the Tribune's Web site.
Called "the greatest choral conductor in the world" by Leonard Bernstein and named 2004 "Conductor of the Year" by Musical America, Joseph Flummerfelt returned to the DePauw University School of Music as a visiting professor two years ago.
Back