Prof. Amy Lynn Barber Receives Boston University School of Music Distinguished Alumni Award
October 21, 2007
October 21, 2007, Greencastle, Ind. - Amy Lynn Barber, professor in the DePauw University School of Music, is a recipient of the Boston University School of Music Distinguished Alumni Award. Dr. Barber was presented with the honor at Boston University College of Fine Arts' Alumni Awards ceremony on Friday, October 19.
"The CFA Alumni Awards ceremony is one of the highlights of our year," says Walt Meissner, dean of the College of Fine Arts. "We honor those who have been here and gone on to stellar careers, and we are lucky to have them back so we can celebrate their accomplishments and thank them for their support of the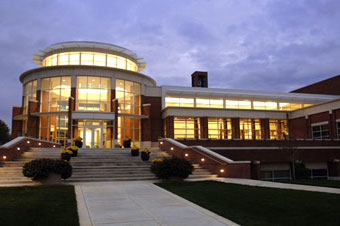 College of Fine Arts."
In addition to participating in the awards ceremony, all of this year's awardees also conducted sessions with CFA students during their visit. Barber gave a presentation for the School of Music entitled "Death by Music Education: Creating a 21st Century Career in Music," and also gave a percussion master class.
The citation given to Barber at the awards ceremony highlighted the diversity of her work as a performer, teacher, and advocate for contemporary music, as well as her impact on the musical landscape in central Europe.

"Amy Barber epitomizes the twenty-first century musician," says André de Quadros, director of the School of Music. "She has torn down the barriers between language, geography and artistic media. As teacher, performer and educational leader, she has imaginatively become the role model for all aspiring musicians. An inspirational figure to students, administrators and faculty alike, Amy Barber is a potent force for change and reconstruction of music institutions."
An internationally renowned percussionist, Amy Lynn Barber joined the DePauw faculty in 2002 and is the former dean of the School of Music. She earned her bachelor of music in percussion and music education from Boston University, her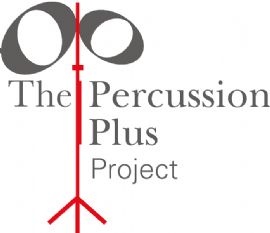 master's of music in percussion and music education from the University of Massachusetts, and her doctor of musical arts in percussion and music history from Hartt School of Music in Hartford, Connecticut.
From 1982 to 1989, she served as an associate professor of percussion at Texas Wesleyan University. In 1989, Dr. Barber received two consecutive Fulbright lectureships in Prague, and began a 12 year stay in Europe. During that period, she lived in Prague, Ljubljana, Slovenia and Vienna, founding two not-for-profit musical organizations, served as professor of percussion at the Prague Conservatory of Music, and lectured and performed throughout Europe as a soloist, chamber musician and orchestral player. She is the founder and artistic director of the Percussion Plus Project, a unique contemporary chamber music ensemble which performed throughout central Europe, and was a member of the Slovenian Philharmonic in Ljubljana, Slovenia.
Back