With "A Servant's Heart," Karen Jung '92 Prepares to Become Missionary in Haiti
December 29, 2007
December 29, 2007, Greencastle, Ind. - "About five years ago I began to feel that God was calling me to do something different with my life," 1992 DePauw University graduate Karen L. Jung tells the Indianapolis Star. "Thus began a very long discernment process where I explored many different possibilities and volunteered for a number of different organizations. The pivotal event that led me to the journey I am beginning now was my first short-term mission trip I took last December to Haiti." The newspaper notes that Jung, who works for ExactTarget, is planning to move to Haiti in February and become a full-time missionary.
"My plan is to remain in Haiti for anywhere between 18 months to two years," Jung tells the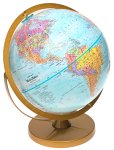 Star's Melanie D. Hayes. "I will live in the village of Ti Riviere, a community of roughly 30,000 people that is about 4 1/2 hours west of Port-au-Prince. I will live in the middle of town, among the people." She expects to reside in "a two- to three-room house that may or may not have running water and may or may not have electricity. Both of these are considered luxuries in Ti Riviere."
Jung majored in communication at DePauw and earned a master's in science management from Purdue University. She was named one of the Indianapolis' "Best and Brightest" by KPMG LLP last year. Her missionary work is being done through Our Lady of Mount Carmel Church, of which she is a member.
"I believe

God calls each one of us to have a servant's heart," Jung tells the newspaper. "We are called to completely humble ourselves before God and each other and simply serve one another. This is what my time in Haiti will be about -- understanding what the needs are of the people and doing all that is within my power to meet those needs. It could be as simple as delivering medicine to a sick person or as grand as helping to bring clean water into the village. No act is too small to make a difference in the life of one person."
Access the complete story, "Returning to Haiti to fulfill God's plan: Carmel missionary will be there up to 2 years," at IndyStar.com.
Back