Alumni: Make a Difference During DePauw National Month of Service in May
January 11, 2008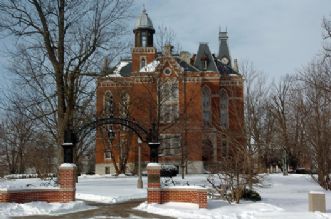 January 11, 2008, Greencastle, Ind. - DePauw alumni can make a difference in their communities and continue the University's tradition of community leadership and volunteerism by participating in the inaugural DePauw National Month of Service in May. The goal is to have a national impact by involving Alumni Councils, Alumni Clubs and regional groups in as many states as possible.
"The Alumni Association Board of Directors is proud that 70 percent of DePauw students engage in service activities on a regular basis. The board is therefore encouraging alumni coast to coast to share this commitment and volunteer their time in any capacity during May 2008," says Barb Martin Tubekis '80, chair of the Alumni Board advisory committee leading the effort.
The Alumni Board created the National Month of Service committee following establishment of the Community Leadership Awards in 2005. The plan is to make the National Month of Service an annual DePauw event.
"The hope is that, collectively, DePauw alumni of all ages will serve their local communities throughout May for widespread impact," Tubekis says. "The plan is not only to have measurable outcomes, but also to make a statement about the importance of affecting change in society. This has always been one of DePauw's tenets."
To participate in the DePauw National Month of Service, visit this Web site to check which regions already have service projects planned. If your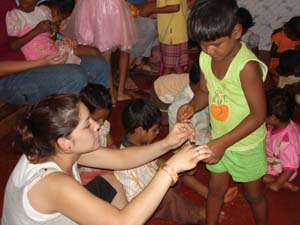 area is not listed, you can volunteer to be a host or simply do a volunteer project with your family. Contact the Office of Alumni Relations at alumnioffice@depauw.edu or call the Alumni Relations staff at (877) 658-2586.
There are more than 400 Volunteer Centers throughout the country that are aware of the most pressing needs in your area. Affiliated with the Points of Light Foundation, Volunteer Centers work closely with thousands of causes and agencies that welcome your assistance. You can check with your local Volunteer Center to determine projects that are available in May. The Volunteer Center staff also can help you design a meaningful volunteer experience if there is nothing currently scheduled in May.
Back