Lew Gulick '44 Authoring Book on Edward Rector, An Investment in Humanity
January 4, 2008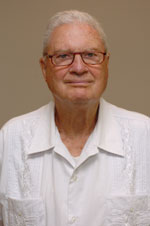 January 4, 2008, Greencastle, Ind. - The philanthropies established by Edward Rector have been an important part of DePauw University for nearly 90 years and continue to enrich the academic experience. However, except for a short biography following Rector's death in 1925, no book has been published about the man and his historic scholarship program. M. Lewis Gulick, a 1944 DePauw graduate who is himself a Rector Scholar, is working to change that with the book he is working on, An Investment in Humanity: Edward Rector and His Historic Scholarship Program for DePauw University.
Rector was an immensely successful patent lawyer practicing in Chicago in the early 1900s when a close friend, Roy O. West, an 1890 DePauw graduate and trustee (for whom the University's library was later named), inspired Rector's interest in the Greencastle school.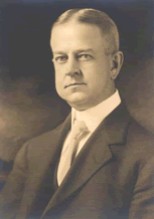 Rector and his wife were childless.
Their affection for the University and its students grew. Rector began giving to DePauw of his time and money and eventually, in his will, donated virtually all the remainder of his wealth.
The total of more than $3.85 million in Rector's philanthropies for DePauw was an enormous amount at a time when tuition might be had for $100 a year and a handsome dormitory could be built for $250,000. His "investments" in DePauw, as he called them, ranged from contributions to funds for needy students and for teachers' retirement, to dormitories that stand to this day, Lucy Rowland Hall (named for his wife) and Longden Hall (named for the storied DePauw administrator/teacher Henry B. Longden.) His Rector Hall, a showpiece women's dormitory named for Rector's father, Isaac,
was built in 1917 and served DePauw until it was heavily damaged by fire in April 2002 and replaced by the present Rector Village complex.
Edward Rector's largest giving was for a merit scholarship program. As a bright high school student in Bedford, Ind., he had been too poor to join his schoolmates in going to college. He was resolved to help others in this fix, if he could later.
His contributions for a scholarship program -- totaling about $2.8 million -- had an impact that is hard to overstate. The gift was one of the largest ever for a school of DePauw's size, and it shaped the character of the school for years to come. When the program began in 1919, DePauw had fewer than 1,000 students, and many male students were lagging academically. Beginning with 100 full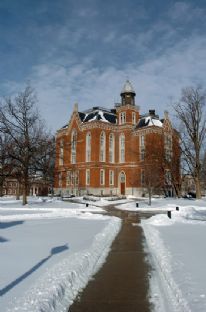 scholarships each year to the best and brightest high school male graduates, the program kept growing until by the 1932-33 school year there were a total of 700 Rector Scholars on campus, comprising nearly half of the entire undergraduate student body and 70 percent of the men.
While the numbers declined thereafter, a Rector scholarship remains DePauw's top academic merit award today. Women are now included, and over the years literally thousands of Rector Scholars have gone on to distinguished careers after graduation.
Lew Gulick began work on the book project in the late 1990s with the intent of repaying the great man to whom he owed his college education. His research has been at his own expense and without editorial direction from the University. Recently, he has been aided in research by five current Rector Scholar undergraduates who likewise are volunteering as a way of honoring their benefactor. They are writing a 21st century epilogue for the book.
Much of the material for the volume has not been published previously. Primary sources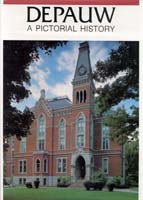 in the DePauw Archives are augmented by interviews with retirees who have longtime, firsthand knowledge of the Rector program. Part of the information about Rector's early years comes from an autobiography that was never published. The book's narrative thereafter covers the ups and downs of both the program's administration and its financing from its beginning in the 1920s through the Depression crisis years and post-World War II years until 2000. It has a noteworthy chapter on outstanding Rector graduates.
Because the Rector story is DePauw's own story in so many ways, the University plans to publish the book. A publication date for An Investment in Humanity will be announced later.
The last book published by the University was DePauw: A Pictorial History in 1987.
Back