Sue Anne Gilroy '70 Discusses Work of Indiana Commission on Local Government Reform
January 7, 2008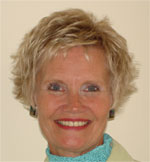 January 7, 2008, Greencastle, Ind. - "[Governor Daniels} asked us to totally rethink the structure of local government," says Sue Anne Gilroy of the work of the Indiana Commission on Local Government Reform. Gilroy, former Indiana Secretary of State and 1970 graduate of DePauw University, was a member of the bipartisan commission. She tells the Hendricks County Flyer, "Our job was to look into the future and provide a blueprint for debate and discussion because we are in a crisis right now and we're just asking that people remain open and to think in new ways."
Gilroy is quoted in an article by Brian Kern [DePauw '06] that reports on a proposed plan that could lead to the consolidation of the town of Speedway, Indiana's school system.
The Indiana Commission on Local Government Reform's report "suggests a variety of ways in which to streamline aspects of local government in order to make it more cost effective," writes Kern. "Gilroy contributed to the report and noted that the commission's intent was to utilize the 'greatest thinkers across the country' in an attempt to brainstorm
governmental efficiency ... Included in the report is a proposal for the reorganization of school districts to achieve a minimum student population of 2,000."
Access the story at the newspaper's Web site.
Ian M. Rolland '55, retired chair and chief executive officer of Lincoln Financial Group and advisory member of DePauw's Board of Trustees, also served on the commission.
Learn more about Sue Anne (Stames) Gilroy in this previous article.
Back