Philadelphia Daily News Column on Firing of TV Anchor Quotes Prof. Jeff McCall '76
January 8, 2008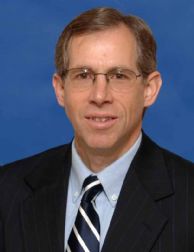 January 8, 2008, Greencastle, Ind. - The firing of television anchorwoman Alycia Lane elicits comments from Jeffrey M. McCall, professor of communication at DePauw University, in today's Philadelphia Daily News. Lane was dismissed yesterday by Philadelphia's KYW-TV.
The anchor first made headlines when it was reported that she had mailed bikini shots of herself to a married ESPN sports anchor. Then followed a December incident in which she is accused of striking a New York City police officer and using a sexual slur.
"That's a pretty quick turnaround for someone who should have been on her best behavior," Dr. McCall is quoted in today's Daily News. "It's a public-relations disaster for the TV station." But the professor adds, "I think most viewers are forgiving and willing to give people a chance if you make one mistake ... "
Jenice Armstrong writes, "In the fiercely competitive TV news business, image is everything. Viewers decide which station to watch based upon which anchors they trust and like." Referring to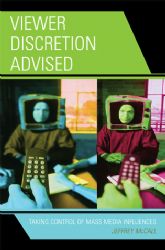 Lane's salary, Armstrong states, "$800,000 is way too much to blow over stupid stuff. During her short time in the City of Brotherly Love, the former New York resident demonstrated a pattern of questionable judgment to the point that officials at CBS 3 seemed to feel they had no choice but to release her from her contract."
Read the complete column at the newspaper's Web site.
A 1976 graduate of DePauw, Jeff McCall is the author of Viewer Discretion Advised: Taking Control of Mass Media Influences. He is a widely quoted media observer and critic, having been interviewed and quoted by over 75 newspapers, including the Los Angeles Times, Newsday, Christian Science Monitor, and others, and he has also made a number of appearances on radio and television shows. Learn more about the professor in this previous story.
Source: Philadelphia Daily News
Back