Prof. Fred Bergmann Named Special Assistant to President Rosser
December 23, 1977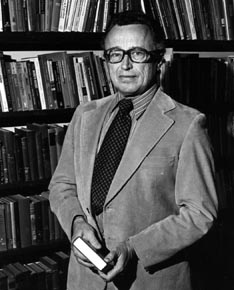 December 23, 1977, Greencastle, Ind. - Fredrick L. Bergmann, James Whitcomb Riley Professor of English and chair of the English department at DePauw University, was today appointed a special assistant to President Richard F. Rosser. A member of the DePauw faculty for 38 years, Dr. Bergmann will relinquish his department chair on June 30, 1978, but will continue to hold his professorship and will still devote the major portion of his time to teaching.
As an assistant to the president, Bergmann will be involved in special projects in support of the development program.
"I am pleased that Dr. Bergmann will be available to offer us his time and talent in working on special projects that will benefit the entire University,"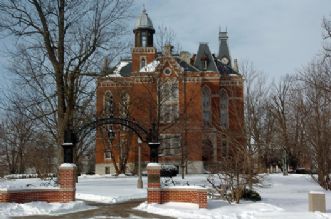 Dr. Rosser says.
The president adds that he is keenly aware of the variety of contributions senior faculty members can make to the University in addition to the service they render their respective academic departments.
Professor Bergmann will not devote a great deal of time to his new duties until his return from Europe in January 1979. While overseas he will serve as resident director of DePauw's international program based in Vienna, Austria.
Learn more about Fred Bergmann in this previous story.
Back