Prof. Fred Bergmann Authors Essays: Method, Content, Conscience
March 20, 1970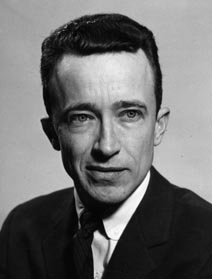 March 20, 1970, Greencastle, Ind. - A DePauw University professor has authored a new college text for perfecting student writing. Fredrick L. Bergmann's Essays: Method, Content, Conscience has been published by W.C. Brown Company. It is the fourth text authored or co-authored by Dr. Bergmann, head of DePauw's department of English.
The 419-page book is a collection of contemporary articles that demonstrate good writing. Bergmann contends that "necessary to the practice of writing essays is the practice of reading them."
One section of the book is devoted to nine styles or modes of essays -- comparison and contrast, definition, narration and explanation, for example. A second section offers five types of modern essays ranging from the literary essay to essays of satire and humor. Among the 50 diverse authors whose essays are included in the book are LeRoi Jones, Russell Baker, Robert Benchley, Art Buchwald, Henry S. Commager, Albert Einstein, Marshall McLuhan, Alexis de Tocqueville, and Dylan Thomas.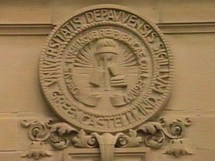 Bergmann is the author of two recently published books in the field of composition utilizing the technique of programmed instruction. Paragraph Rhetoric was published in 1967 and Sentence Rhetoric was published in 1969, both by Allyn & Bacon, Inc. With Raymond W. Pence, former head of DePauw's English department, Bergmann co-authored Writing Craftsmanship, published by W.W. Norton & Co. in 1956.
Fred Bergmann has been a member of the DePauw faculty since 1940 and holds the James Whitcomb Riley Professorship of English Literature.
Back