New Book by Prof. Fred Bergmann Designed to Help Students Improve Writing
May 12, 1969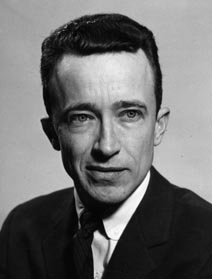 May 12, 1969, Greencastle, Ind. - Anyone in any walk of life who wants to improve their writing will benefit from a new self-teaching book published this month by a DePauw University professor. Sentence Rhetoric, authored by Fredrick L. Bergmann, is a programmed approach to writing. Bergmann is head of DePauw's English department.
The book's value at the college level, Dr. Bergmann believes, lies in the fact that it teaches without use of class time; the teacher need not be directly involved. The text first helps students overcome common writing faults and then progressively leads them to drafting better sentences. Bergmann also shows students how to achieve variety, how to write more coherently and logically, and how to add style to the works they create.
Besides being ideal for freshman English classes, Sentence Rhetoric can be used in any college writing course and at the senior level in high school. It's also designed, as previously stated, totally independent of formal education by individuals seeking to improve their writing.
The new book is a companion volume to Paragraph Rhetoric, which was published in 1967. That text, a pioneer in programmed English instruction, is in its second printing.
Dr. Bergmann has been a member of the DePauw faculty since 1940 and has been head of the English department since 1956.
Back