James B. Stewart '73 Offers His Market Outlook for 2008 in Wall Street Journal
January 10, 2008
January 10, 2008, Greencastle, Ind. - "The U.S. stock market will fall in the first half of 2008, recover in the second half, and end with modest gains," predicts James B. Stewart in his annual "conventional wisdom" column for the Wall Street Journal. Stewart -- bestselling author, editor-at-large of SmartMoney magazine and 1973 graduate of DePauw University -- writes, "My theory is that conventional wisdom is already baked into stock prices, so if you buck convention, and you're right, you can make a lot of money. The problem is the conventional wisdom often is right, so you have to choose carefully."
The Pulitzer Prize-winning journalist points out, "This year, the conventional wisdom doesn't seem to have much conviction. Investors are still shaken by the real-estate, mortgage and credit crises that continue to roil markets this year."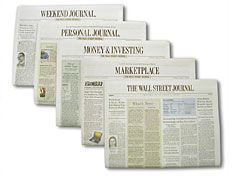 Stewart's outlook for a strong second half "rests on the assumption the Federal Reserve rate cuts will continue, and their effects will be felt by midyear. I find this plausible. I've noticed a recent pattern where the Fed talks tough about inflation, hinting that rate cuts may be at an end, but then cuts in the face of economic weakness. I expect a steeper yield curve and higher liquidity, which should give stocks a boost."
A member and immediate past chair of DePauw's Board of Trustees, Stewart doesn't see any dip in the prices of oil and commodities. "But oil simply cannot go up 60% a year indefinitely," he argues. He's also less bullish on emerging markets and states, "Defensive sectors like consumer durables and health care will outperform growth sectors like technology and manufacturing. Given the growing economic malaise surfacing in consumer confidence polls, I agree that a defensive posture is in order, especially during the first half of the year. But as interest-rate cuts begin to be felt, I expect technology and even battered financial shares will rebound by the end of the year and at some point, will offer compelling opportunities."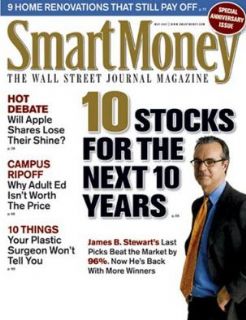 Stewart also believes the declines in the real estate market will level off, with conditions improving by year's end. "I agree that prices won't fall forever, but many economists have been predicting a further 10% to 15% decline. I wouldn't begin to guess when that might happen and prices actually begin to recover. This is one area where the CW has been consistently too optimistic, and I'm not going to make any predictions -- or investment decisions -- until I see hard evidence a recovery is under way."
Access the full text at the Journal's Web site (a subscription may be required).
James B. Stewart is the author of bestselling books such as Den of Thieves, DisneyWar, Heart of a Soldier and Blood Sport. In 2006, he received the Gerald Loeb Award, the highest honor in business journalism.
Back