"It's Far From Over" in Both Presidential Races, Observes Prof. Ken Bode
January 11, 2008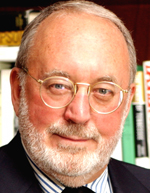 January 11, 2008, Greencastle, Ind. - "New Hampshire's results reminded us that the job of the first two states is not to pick the president, just to kick off the process," writes Ken Bode in today's Indianapolis Star. "As they usually do, Iowa and New Hampshire put some things into focus and left many others blurred." Bode, a former political correspondent for NBC and CNN, is the Eugene S. Pulliam Distinguished Visiting Professor of Journalism at DePauw University.
"The biggest losers on Tuesday were the pollsters who confidently predicted an Obama victory by anywhere from five to 13 points," declares Bode. "Hillary's firewall state produced the result she needed,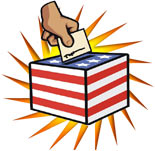 and it was clear that women, who swelled Obama's victory margin in Iowa, were not ready to give up on the possibility that this might be their year to win the White House. Those who see gender as even more restricting than race made their point in New Hampshire. Women were the base of Hillary's win."
The professor continues, "It also was clear that Bill Clinton is not the asset that many assumed. In an angry, red-faced rant on Election Day, he called the Obama phenomenon 'the biggest fairy tale I've ever seen' and caustically blamed the media for giving the first-term senator a free ride. A few days earlier, Mr. Clinton told a Hillary
rally that if you don't have the proper experience, a major crisis can come up, '. . . and just swallow your presidency.' An unfortunate choice of words, at best, and a reminder of the burdens of having Bill around again."
Republican Mitt Romney also set off the veteran journalist's gaffe detector. Bode writes that the former Massachusetts governor "seemed rattled and less confident in New Hampshire. He asked one crowd, 'Do you want the folks who ran Katrina to manage your health care?' Romney seemingly forgot who managed Katrina."
Bode notes that "a resurrected John McCain will now go to Michigan, Romney's firewall state, where his father was a popular governor. There it will be mano a mano, with (Mike) Huckabee and Rudy Giuliani mostly on the sidelines. Then it's on to South Carolina, John Edwards' home state, where he won the primary in 2004. If he does so again, it will truly scramble the Democratic field. Roughly half of the Democratic voters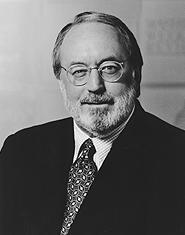 in South Carolina are African-Americans, but it's a closed primary, so Obama cannot rely on independents. And South Carolina may put Huckabee back in business with its strong evangelical Christian base in the Republican primary."
With two differents sets of winners in the first pair of presidential contests, Bode concludes, "Twenty-five states vote in the next five weeks. It's far from over."
Access the complete essay at College News.org.
Ken Bode talked with the Chicago Sun-Times following the recent assassination of former Pakistani Prime Minister Benazir Bhutto, who visited DePauw in 1997. Learn more in this previous story.
Source: Indianapolis Star
Back