Angie Hicks '95 is Finalist for Torchbearer Award
January 14, 2008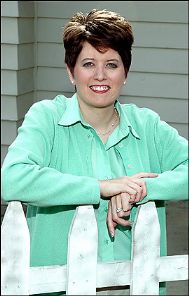 January 14, 2008, Greencastle, Ind. - Angie Hicks, co-founder of Angie's List and 1995 graduate of DePauw University, is among the finalists for the Indiana Commission for Women's Torchbearer Award. Hicks is nominated in the "business" category. The winners will be announced and honored at the fourth annual "Indiana's Salute to Women: The Torchbearer Awards," to take place January 22 at the Indiana Roof Ballroom in downtown Indianapolis.
"The awards honor women who have broken a barrier or removed the barrier to equality or overcome difficult circumstances, someone who is tempered by her own strength and made Indiana a better place to live, work and raise a family," says Melissa C. Martin, chair of the Indiana Commission for Women and 1971 DePauw graduate.
Since 2004, seventy-three women have been honored as Torchbearers.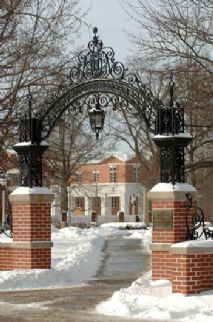 The Torchbearer Award is the highest honor given to women by the state.
The Indiana Commission for Women is a bipartisan advisory commission of fourteen appointed members from across the State. Established in 1992 by executive order and enacted as a state commission in 1996 through the passage of Senate Bill 500, the ICW is symbolic of Indiana's commitment to improving the quality of life for women and families. Visit the organization's Web site.
Angie Hicks Bowman -- who was an economics major, Management Fellow and Rector Scholar at DePauw -- received the Distinguished Alumni Achievement Award for Management and Entrepreneurship from her alma mater over Old Gold Weekend. Angie's List, which she launched shortly after she graduated, now has more than 600,000 members in 124 cities across the United States.
Learn more in this recent story.
Back