Starbucks CEO Cites Company's International President, Jim Alling '83, in Fortune
January 21, 2008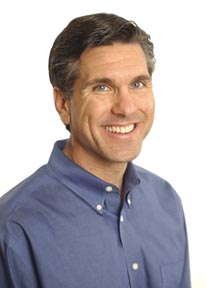 January 21, 2008, Greencastle, Ind. - In an interview with Fortune magazine, Starbucks CEO Howard Schultz discusses his return to the company's top spot and the challenges he and his team -- including Jim Alling, president of Starbucks Coffee International and 1983 graduate of DePauw University -- are facing.
"In the past, the U.S. and international operations leadership have also been responsible for not only the business, but also integration and the authority over real estate, marketing and merchandising," Schultz says. "But we are too big for that. Those three businesses employ many people. Now real estate, marketing and merchandising will report directly to me. That means that for the heads of the U.S. and international operations, Launi Skinner and Jim Alling, their sole responsibility is customers. And the partners who work with them will be able to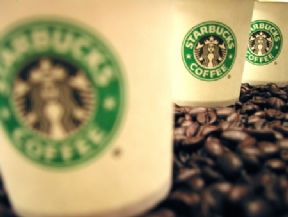 focus on customers at every level -- from here at our corporate headquarters to our stores."
Going forward, Starbucks "will now open fewer stores and we will close some in the U.S.," Schultz states. "The size of the prize is still huge. We sell less than 10 percent of the coffee consumed in the U.S. and less than 1 percent outside the U.S. The momentum will come from international. Slower growth in the U.S., accelerating growth overseas. The response to the Starbucks brand has been phenomenal in our international markets."
Read the complete interview at CNN/Money.com.
Jim Alling was back on the DePauw campus March 13, 2007 to present the Timothy and Sharon Ubben Lecture, "Growing Big, Staying Small at Starbucks." He told a crowd in Meharry Hall, "It just struck me as I was on the campus that there was one message I really wanted to share with the students, and that is
to really take advantage of everything that DePauw has to offer. You do have something that maybe you recognize (and) maybe you don't, but there is a special feel -- there is a community feel -- on this campus. And it's different -- trust me -- it is different than other places. When I say take advantage of all that's here, I'm talking about all the educational opportunities. I'm not talking about just the stuff you learn in the classroom."
A summary of the speech -- complete with photos and video and audio clips -- can be found in this previous article.
Back