America Deserves Better TV Presidential Campaign Coverage: Prof. Jeff McCall '76
January 19, 2008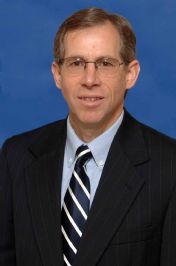 January 19, 2008, Greencastle, Ind. - "The public wants a different kind of TV election coverage," declares Jeffrey M. McCall, professor of communication at DePauw University. In today's Indianapolis Star, Dr. McCall writes, "A recent study by the Pew Research Center found that 80 percent of Americans want more coverage of where candidates stand on issues and more coverage of lesser-known candidates. This is not likely to happen any time soon. It is easier and cheaper to cover elections with a template that tells us where a particular prominent candidate is, which celebrity appeared with the candidate, the latest poll numbers, and who feels momentum. It is more sensational to show and analyze Hillary's teary eyes than detail her policy initiatives."
The professor, author of the book Viewer Discretion Advised: Taking Control of Mass Media Influences, cites other research that underscores his point. The Harvard Center for Public Leadership found that 88% of Americans polled believe campaign coverage focuses on trivial issues. Further, "The Center for Media and Public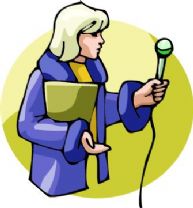 Affairs analyzed 481 election stories aired October through December on the evening news shows of the big three networks and FOX News Channel. The CMPA study showed that more stories were aired about the candidates' campaign strategies than about their policy positions. More than a third of all stories focused on polling and the horse-race angle of the campaign."
McCall says as reports indicate NBC News is planning a new round of budget cuts, it and other networks are straying from journalism and increasingly embracing the trivial. As evidence, he cites NBC anchor Brian Williams' recent guest hosting of Saturday Night Live, the peacock network's use of actor Michael Douglas to voiceover the open to the NBC Nightly News, and CBS' job posting for an environmental reporter who is "wicked smart, funny, irreverent and hip . . . Knowledge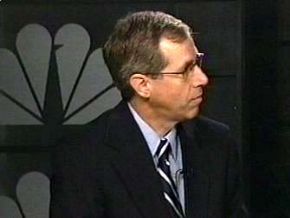 of the enviro beat is a big plus, but not a requirement." The professor opines, "CBS legends Murrow and Sevareid must be crying somewhere."
A 1976 graduate of DePauw, Professor McCall adds, "On a day last June when oil prices dropped $2 a barrel, the chairman of the joint chiefs stepped down, the space shuttle launched, and former national security adviser Sandy Berger surrendered his law license for stealing government documents, the story that dominated cable news was Paris Hilton's release from jail. Former NBC journalist Maria Shriver recently told NBC she wouldn't return to the network from her current hiatus. She cited the media excesses in covering the death of Anna Nicole Smith last year as the major factor, saying, 'It was then that I knew the TV news business had changed.'"
In conclusion, McCall asserts, "Democracy requires an informed public. Audiences that rely
too heavily on television news may well be ill-prepared to fulfill their democratic duties."
Access the complete essay at College News.org. The column also appears in Rhode Island's Providence Journal.
Jeff McCall is a a widely quoted media observer and critic, having been interviewed and quoted by over 75 newspapers. On January 8, he was quoted in a Philadelphia Daily News column on former anchor Alycia Lane. The professor was also cited in an Oakland Tribune story on the disparity in coverage of homicide cases.
Source: Indianapolis Star
Back