Haggling Builds Relationships, Prof. Tom Chiarella Tells New York Times
January 19, 2008
January 19, 2008, Greencastle, Ind. - "Thomas C. Chiarella, a writer for Esquire magazine and a visiting professor of creative writing at DePauw University, once researched an article by spending three months trying to haggle for everything from the street vendor's hot dog to gasoline for his car," notes a story in today's New York Times. "For Mr. Chiarella, bargaining is not demeaning, but quite the opposite -- a matter of connecting," writes Alina Tugend.
Chiarella tells the newspaper. "If you make someone feel seen, then you yourself feel seen, and then they want to make a decision in your favor."
Tugend notes that Chiarella "had a habit of stopping in a little tobacco store and buying cigarettes for his girlfriend. 'I told the guy, it would really make it worth my while if you could price them like a carton instead of a single pack,' Mr. Chiarella said. In exchange, he would come by every week for five packs. The vendor agreed, and the trip to the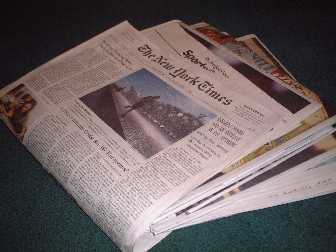 tobacco shop 'became something to look forward to every week; I then began to buy cigars.'"
As another example, she writes, "Mr. Chiarella said that when he was taking his son to Le Parker Meridien in New York, he told the reservation clerk that it was his son's 23rd birthday (which was true) and after a bit of back and forth, spent $100 on an upgrade that would normally have cost $300. 'The woman was happy it was my son's birthday,' he said. 'People like making connections.'"
The Times' story points out, "Consumer Reports reported in November that it surveyed 2,167 people and found that 90 percent of those who haggled over furniture, electronics, appliances and even medical bills had received a lower price on at least one purchase in the last three years. Most of the bargainers said they saved $50 or more, and in the case of cellphone deals and medical fees, more than a quarter saved at least $100."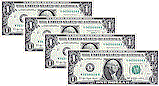 Read the complete text, "For Champions of Haggling, No Price Tag Is Sacred," by clicking here.
Two articles written by Tom Chiarella, a member of the DePauw faculty since 1988, are among the "40 Film Journalism Must-Reads & Sees of 2007," according to ShortEnd magazine. Learn more in this previous story.
Source: New York Times
Back