DePauw to be Well Represented at Indiana Women in Computing Conference
January 22, 2008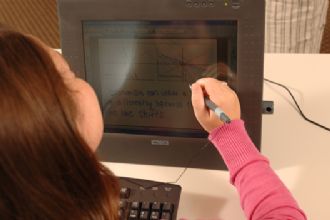 January 22, 2008, Greencastle, Ind. - Gloria C. Townsend, professor of computer science at DePauw, and Khadija Stewart, assistant professor of computer science at the University, are serving as coordinators of "InWIC 2008," the Indiana Women in Computing's annual conference, and five DePauw students will make presentations. The event will take place January 25 & 26 at the Canyon Inn, located in McCormick's Creek State Park in Spencer, Indiana. The theme of the event is "Women at the heart of computing."
The conference is presented with a goal of providing "a low cost, regionally-tailored, small conference for women in computing who do not have funding to attend major conferences," notes the event's Web site.
The following DePauw computer science students will make contributions to the sessions: Erin Donahue ("The Life-Cycle of a Grant") and Malisa Vongskul ("5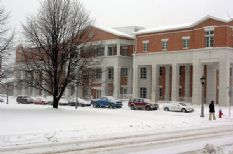 Ideas in 5 Minutes for Women in Computer Science Organizations") will offer presentations; Danielle Jaegers ("The Internet's Effect on Media Convergence") and Erin Donahue and Malisa Vongskul ("Encouraging Women in Computer Science") will participate in discussion groups; and poster presentations will be made by Ashley Meyers ("Loose Audio Synchronization and Pen-Based Technology," research with Prof. Dave Berque) and Emily Lyons ("Time Synchronization for Sensor Networks," research with Prof. Stewart).
Learn more at the conference's Web site.
Back