University Mourns the Passing of David "Butch" Pettit, a DePauw Employee Since 1989
January 22, 2008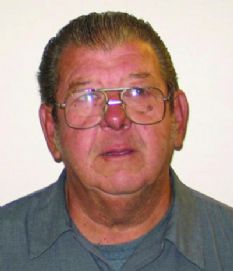 January 22, 2008, Greencastle, Ind. - David A. "Butch" Pettit Sr., a groundskeeper at DePauw who had been employed by the University since November 1989, passed away this morning while on the job. He was 63 years old.
In an announcement to the DePauw community this morning, President Robert G. Bottoms described Pettit as "a longtime and loyal employee of the University." The president noted, "He was clearing snow from campus sidewalks with a plow when he was discovered unconscious and unresponsive by another member of the University staff. DePauw Public Safety and Operation Life were at the scene in a matter of a few minutes, but David was pronounced dead at Putnam County Hospital.
"Our deepest sympathies and warmest thoughts go to David's family and many friends," said Dr. Bottoms.
A story can be found in Greencastle's Banner-Graphic. An obituary can be accessed here.
Back