Dennis Trinkle '91 Named Executive Director of IHETS
January 24, 2008
January 24, 2008, Greencastle, Ind. - Dennis A. Trinkle, a 1991 graduate of DePauw University, is the new executive director of the Indiana Higher Education Telecommunication System (IHETS). Dr. Trinkle comes to his new post from Valparaiso University, where he served as the institution's inaugural chief information officer and was recognized by CIO magazine as one of the "CIO 100" for 2007. Trinkle previously served as chief information officer and professor at DePauw.
Established in 1967, IHETS is a consortium of higher education institutions in Indiana composed of seven major public colleges and universities, 31 independent colleges and several affiliate members including state government, K-12 education, public libraries, and public broadcast stations. IHETS' mission is to advance the education, research and public service activities of its member institutions and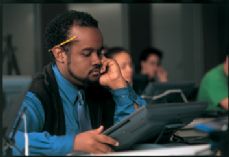 affiliates by offering and coordinating technology and e-learning services.
"Dennis Trinkle is a widely recognized leader and innovator. He fully understands the opportunities and challenges facing Indiana and higher education today, and he has a compelling vision for the future of IHETS," says Jeff Pittman, chair of the IHETS board of directors. "Dr. Trinkle will be a superb executive director for IHETS as it moves forward, and the board is pleased to name him as chief executive."
"Trinkle is the former executive director of the American Association for History and Computing," notes Inside Indiana Business. "He has been a Fellow of the Frye Leadership Institute and International Center for Computer-Enhanced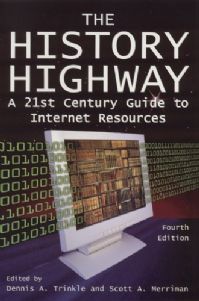 Learning at Wake Forest University," and has led information technology, marketing, and venture capital enterprises in Indiana and Ohio.
The report also states, "He co-chairs the Educause Constituent Group on Change Leadership, and he publishes and speaks widely on technology, teaching and learning, and IT planning and management. The author or editor of more than a dozen books, his recent works include: The Elements of e-Style: A Multimedia Style Guide; The History Highway: A Guide to Internet Resources; Writing, Teaching, and Researching History in the Electronic Age; and History.Edu: Essays on Teaching with Technology. For his leadership and innovation, Trinkle has received numerous honors and awards, including the EDUCAUSE Award for Systemic Progress in Teaching and Learning, the TechPoint Mira Award, and recognition by the Innovators' Society of Northwestern Indiana."
In addition to his B.A. from DePauw, Dennis Trinkle received an
M.A. and Ph.D. from the University of Cincinnati, and the M.B.A. in marketing and technology management from the University of Phoenix.
Read full details at Inside Indiana Business.com.
Back