As Democratic Presidential Frontrunners Trade Jabs, Prof. Ken Bode Weighs In
January 25, 2008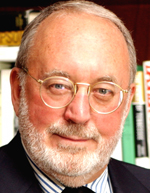 January 25, 2008, Greencastle, Ind. - Barack Obama's recent comment that Ronald Reagan was a "transformational president," notes Ken Bode, "enraged Hillary Clinton, and she has been dancing on his head about it all week long." Writing in today's Indianapolis Star, Bode, Eugene S. Pulliam Distinguished Visiting Professor of Journalism at DePauw University, offers analysis of the sometimes bitter exchanges between Senators Clinton and Obama that have taken place in the past week.
"Obama might have been even-handed and mentioned that Bill Clinton also was a transformational president," opines Bode. "When he came to office, the Democratic Party controlled both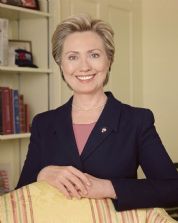 houses of Congress, and even with the weakness of his plurality election, Clinton might have been in a position to get some things accomplished. Instead, he set aside any initiative to reform Social Security, Medicare or welfare, and put his wife in charge of the health-care initiative. Hillary so badly mismanaged that task that serious health-care reform was driven off the national agenda for 15 years. By 1994, Bill and Hillary were so unpopular that the Republicans swept the midterm election, winning both houses of Congress, the House for the first time in 40 years. That was President Clinton's transformational moment and Hillary was central to the disaster -- the health-care failure part of the experience she trumpets."
Bode, former senior political analyst for CNN, also brings up another Hillary Clinton comment from this week -- that Obama "won't take responsibility for his votes" in the Illinois state Senate. "That's an interesting thought. If you are advertising experience and readiness to be president on day one, as Hillary is, you have to take responsibility for your record,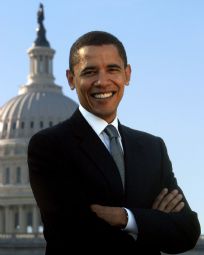 even your mistakes. Think, for a moment, of the defining difference between Hillary and Obama, the original resolution to authorize President Bush to go to war in Iraq. Obama was against it and expressed his opposition eloquently. Hillary supported the resolution, though she didn't bother to read the National Intelligence Estimate provided to Congress just before the vote. That report raised significant doubts that Saddam Hussein had weapons of mass destruction or even the capacity to make them. To this day, she will not admit she was wrong to have supported the Bush-Cheney rush to war, saying only that she was given bad information. She didn't need to read the NIE, she says, because she was fully briefed by the CIA, the State Department and the Pentagon -- the very people who were promoting the war."
The professor asserts, "You can't learn from your mistakes if you don't admit them, and in that respect Hillary

is altogether too much like George W. Bush -- she cannot and will not admit a mistake. Unlike Hillary Clinton's Iraq vote, no American lives were lost by Barack Obama's voting 'present' in the Illinois Senate."
The column also includes Bode's take on questionable real estate deals and former President Bill Clinton "behaving like a Little League daddy." Access the full text at College News.org.
Ken Bode will discuss election issues at the National Archives next Thursday, January 31, in a program titled "Back Rooms to Ballot Boxes: Primary Reform, the People, and the Press." Learn more in this previous story.
Back