NPR: DePauw Students Provide Assist to Hollywood Studio at Sundance Film Festival
January 25, 2008

January 25, 2008, Greencastle, Ind. - Charles Lee and Jessica Pesola "are undergraduates at DePauw University. They've come to Sundance as part of a Winter Term program," noted a story that aired today on
National Public Radio
's
Morning Edition
. The report by Kim Masters describes how DePauw students who spent January observing the Sundance Film Festival in Utah also provided insights to a major Hollywood studio that may help decide which films wind up being purchased and distributed to theaters nationwide.
Tom Bernard, co-president of Sony Pictures Classics, "heard about the [Winter Term] trip from a friend at a funeral. He thought this just might be an opportunity for his company," reports Masters.
Bernard, who comes to Sundance to buy films for his firm, says it can be difficult to get an honest take from the festival's audience. "You've got industry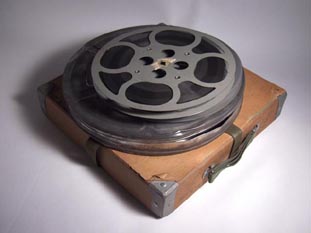 people and people who are native people of Utah -- you know, a lot of Mormons -- and it's a very superficial environment when you go to these screenings," he tells NPR.
One of Bernard's associates was in e-mail contact with the DePauw students to get their thoughts on the films they were seeing. "They said, 'Don't make it pretty, don't spend a lot of time on it, tell us exactly what you think, don't sugarcoat it,'" says Pesola. Adds Lee, "Sony Pictures Classics, although a branch of a gigantic company, (is) not trying to sell us trash. There's something much more substantive there than I Am Legend or Rush Hour 9 or whatever we're being fed."
Masters says the students were enamored with Sunshine Cleaning, which is about people who clean up crime scenes and was produced by the team that produced Little Miss Sunshine. "The picture didn't sell right away and the studio is keeping an eye on it," reports Masters.
The students are in Utah as part of a Winter Term project
being led by DePauw professors Peter Graham and Lili Wright. The DePauw group attended the Sundance and Slamdance film festivals in a class designed to "give students a working vocabulary to talk and write about film."
Pesola says the experience opened her eyes to how the movie industry operates. "It's a risky, yet very kind of informal business." She points out that the DePauw group is returning home with a bounty: "They give us swag -- like buttons and hats and all that." And Lee wisecracks, "We just saw an Olsen twin, so we just had the celebrity disillusionment."
The complete story, "Collegians Act as Sundance Film Scouts for Sony," runs nearly four minutes and can be heard at NPR's Web site.
The Sundance/Slamdance DePauw Winter Term project was also featured in the Kansas City Star.  Read about it in this previous article.
Back