Mike Campbell '99 Named Head Football Coach at Indiana HS
January 29, 2008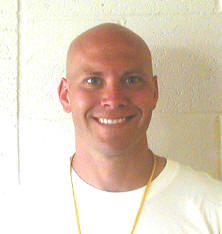 January 29, 2008, Greencastle, Ind. - Mike Campbell, a 1999 graduate of DePauw University, has been named head football coach at Indiana's Jimtown High School. "After serving as the Jimmies' tight ends and linebackers coach this past season, the 31-year old Campbell takes over for Indiana Hall of Famer Bill Sharpe, who announced his retirement earlier this month after 28 years on the job," notes this morning's South Bend Tribune.
"I'm extremely excited about this great opportunity presented to me," Campbell says. "I'm just hoping to step in and do my best to uphold the tradition and keep the program running smoothly."
The newspaper points out that Campbell, a Jimtown graduate, "went to play for three more seasons at DePauw
University ... Following his graduation from DePauw in 1999, Campbell immediately got his feet wet in the coaching industry at Wawasee where he worked with the offensive line for eight seasons (1999-2006). When the opportunity to return to his alma mater for the 2007 campaign came up, Campbell didn't hesitate one bit to accept the offer." Campbell also teaches social studies at the high school.
I couldn't be any happier for Mike," says Sharpe, who coached the linebacker in high school. "He's a Jimtown kid with great knowledge and compassion for his job. He's not only a quality kid, but a well-respected member of our community. He's always done things the right way and been someone who hasn't forgotten his roots. He's always surrounded himself with quality people, so I think things are going to continue running smoothly for years to come with Mike in charge."
Read the full story at the Tribune's Web site.
Back