"Civil Kind of Dialogue" Needed, Prof. Jeff McCall '76 Tells O'Reilly Radio Program
January 29, 2008
January 29, 2008, Greencastle, Ind. -

[Download Audio: "Honesty" - 215kb] "We need honest reporting about the presidential election in terms of all of the candidates involved, but I also think we need some honest reporting in terms of the Bush administration," Jeff McCall, professor of communication at DePauw University, said on Bill O'Reilly's nationally syndicated radio program this afternoon. Dr. McCall was called upon to offer analysis of media coverage of last night's State of the Union address, which O'Reilly maintains, has been unfairly critical of the president.
"One of the problems, or maybe the effects, of the piling on and the caustic anti-Bush rhetoric -- not only in the opinion sections but in the straight news reporting -- is that I think it disables the president," McCall told the program. "You know, whatever people think of Bush's performance, he's still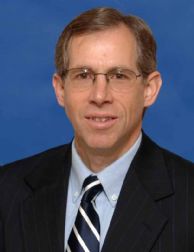 president for another year."
The professor, who was critical of media coverage of the presidential election process in a recent op-ed which received national distribution, believes readers and viewers also have an obligation to be better consumers of information, especially in an election year.

[Download Audio: "Stepping to the Plate" - 119kb] "I'd like to think the electorate will step up to the plate as the political season goes on and make some informed decisions and get more engaged. They do have to challenge themselves as citizens, though, to get information from as many sources as possible and not rely on one of two," McCall, a 1976 DePauw graduate, asserted.
The author of Viewer Discretion Advised: Taking Control of Mass Media Influences continued,

[Download Audio: "Fair Reporting" - 213kb] "You know, a polarized nation doesn't need caustic cheap shots in its analysis even when people disagree with people's policies. And I think the conversation needs to be more civil and I'd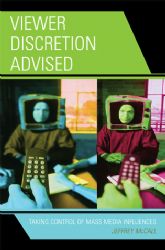 like to see our media surrogates help in leading that more civil kind of dialogue and avoid the emotionally-loaded language." McCall acknowledged with a chuckle, "I might be hoping for too much."
Jeff McCall appeared twice on O'Reilly's radio program in 2007 (on January 30 and March 8) and has been a guest on O'Reilly's FOX News program -- the most-watched on cable television -- six times in the past.
The professor is a widely quoted media observer and critic, having been interviewed and quoted by over 75 newspapers. On January 8, he was quoted in a Philadelphia Daily News column on former anchor Alycia Lane. The professor was also cited in a recent Oakland Tribune story on the disparity in coverage of homicide cases.
Back