Smithsonian Jazz Masterworks Orchestra Visits DePauw for February 9 Concert
February 1, 2008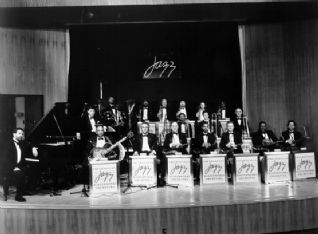 February 1, 2008, Greencastle, Ind. - The acclaimed Smithsonian Jazz Masterworks Orchestra -- the orchestra-in-residence of the National Museum of American History, which features two members of the DePauw School of Music faculty -- comes to the University for a Saturday, February 9 concert. The program begins at 7:30 in the Green Center for the Performing Arts' Kresge Auditorium and is free and open to all.
Under the artistic and musical direction of David Baker, the Smithsonian Jazz Masterworks Orchestra (SJMO) serves not only to perpetuate one of America's greatest musical traditions, but also to perform classic jazz as a vital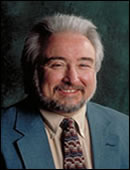 contemporary art form. Baker, who is a distinguished professor of music and chairman of the jazz department at the Indiana University School of Music, is one of the must revered figures in the world of jazz and is known internationally as a composer, conductor, performer, author and educator. Under Baker's direction the SJMO performs a sophisticated repertoire of freshly arranged works by the historical giants of jazz composition as well as newly commissioned works by contemporary composers.
The New York Times has hailed the SJMO as "culturally important" and "spectacular musically." Praise for the SJMO's unique place in America's musical and spiritual heritage has also come from NAACP chairman Julian Bond, who stated, "Jazz is sacred music, and we are blessed to have the Smithsonian Jazz Masterworks Orchestra in our midst."
In the nearly twenty years since its inception, more than a hundred of America's best jazz artists have joined SJMO either as regular members of the eighteen-piece ensemble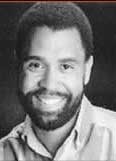 or as guest performers. That legacy includes two DePauw School of Music faculty members, Randy Salman (pictured above right) and Lennie Foy (seen at left), who respectively blow saxophone and trumpet for the current SJMO ensemble. Like other members of the Orchestra, Salman and Foy regularly travel throughout the U.S. and abroad serving as cultural ambassadors and bearers of one of America's great musical traditions.
Doors will open for the concert at 7 p.m. The Green Center for the Performing Arts is located in the middle of the DePauw campus, at 605 South College Avenue. For information, contact Performing Arts Series coordinator Ron Dye at (765) 658-4689 or rdye@depauw.edu.
You're also invited to visit the Smithsonian Jazz Masterworks Orchestra's Web site.
Back