Prof. Jeff McCall '76 Discusses "Polarizing" Talk Radio Programs on TV's O'Reilly Factor
January 31, 2008
January 31, 2008, Greencastle, Ind. -

[Download Video: "Unproductive Talk" - 879kb] "This kind of discussion is really not productive," Jeffrey M. McCall, professor of communication at DePauw University, told television's Bill O'Reilly tonight in a segment on vitriolic talk radio programs. "It's polarizing kind of communication that I think disrupts the nation's ability to have reasoned dialogue on the issues the nation really faces."
Dr. McCall told FOX News Channel's O'Reilly Factor,"The First Amendment allows for pretty raucous communication and the FCC has no rules to prevent rude or caustic communication."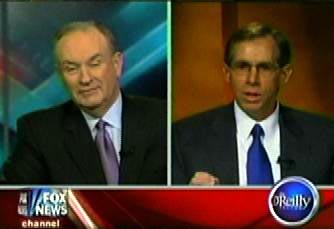 O'Reilly maintains "there are haters on both sides" of the political aisle in broadcast media. His introduction to the segment featured audio clips from two liberal commentators: Mike Malloy and Randi Rhodes.

[Download Video: "Caustic Communication" - 696kb] "The examples you played for us a little while ago -- this is not the kind of conversation that you see at the supermarket, or at the local restaurant, or in educaton, or government setting," stated McCall, who appeared via satellite from Indianapolis. "It's an entirely different style of caustic communication that I think the public should not endorse."
Professor McCall added,

[Download Video: "The Audience" - 824kb] "I think the good news in all of this, though, is that the ratings numbers for

most of these kinds of programs are not very good. I would like to think that the nation's citizenry has turned its back on this kind of communication and ultimately will not let this kind of communication affect them when it comes election day in November."
As the segment began, O'Reilly -- whose show is the most-watched news program on cable television -- displayed the cover of Jeff McCall's book, Viewer Discretion Advised: Taking Control of Mass Media Influences

[Download Video: "O'Reilly Welcomes Dr. McCall" - 828kb] . In the text, among other things, he encourages readers to become discriminating consumers of news and information.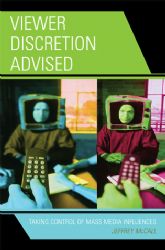 A 1976 graduate of DePauw, McCall told the program,

[Download Video: "A Closing Comment" - 430kb] "It puts a big burden on citizens to inform themselves from a number of different sources and to not rely on just a couple."
Jeff McCall appeared Tuesday on Bill O'Reilly's radio program and has been a guest on O'Reilly's FOX News program -- the most-watched on cable television -- six times in the past.
Dr. McCall was critical of media coverage of the presidential election process in a recent op-ed which received national distribution. He is a widely quoted media observer and critic, having been interviewed and quoted by over 75 newspapers.
Source: Fox News Channel
Back