Black Teachers "Almost Extinct," Prof. Stan Warren Tells UPI
October 4, 1985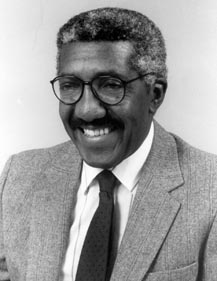 October 4, 1985, Greencastle, Ind. - "So few blacks are studying to be teachers in Indiana that black teachers may become 'almost extinct' in the state, a DePauw University professor says," begins a United Press International story. "Fewer than 200 blacks are enrolled in teacher education programs in Indiana universities and colleges, a fraction of the number needed to replace retiring black teachers in Indiana schools, said Stanley Warren, an associate professor of education," continues the story on the professor's new study, which appears in today's Evansville Press.
"It's a very bleak situation," Dr. Warren tells UPI. "The black teacher in Indiana is going to become almost extinct. We are moving to the point where there will be so few black teachers that they will have virtually no effect," he adds, noting it will lead to fewer role models for children of color.
"The schools in the state should press the panic button and find ways to attack the problem," Warren asserts.
Back