Prof. Hans Grueninger Honored by University of Freiburg
February 16, 1984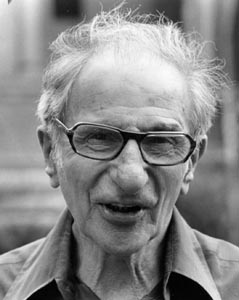 February 16, 1984, Greencastle, Ind. - Hans Grueninger, emeritus professor of German at DePauw University, was today been awarded the University of Freiburg's Silver Medal for his role in advancing German-American relations. Grueninger, known by several DePauw generations as "Doc," received the recognition from the Rector of the West German university at a special luncheon. The honor cited the 81-year-old professor for his "indefatigable efforts toward the German-American relationship through academic meetings and exchange programs to which he has devoted so much energy and care during all his life."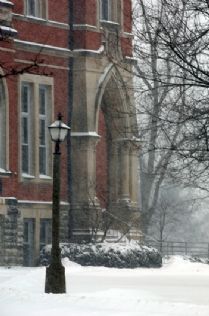 Grueninger retired from DePauw in 1968 after 38 years on the faculty, including the last 14 as chairman of the department of German and Russian and more than 20 years as foreign student adviser. Born in Freiburg, he had come to the United States in 1929 as an exchange student at Northwestern University. A year later he joined the DePauw faculty as an instructor in German.
Prior to 1936, DePauw students studied overseas primarily through individual arrangements. Under Grueninger's direction, a more systematic foreign exchange program was introduced, and DePauw, largely because of Grueninger, was recognized for its pioneer efforts in international education. Much of his work was carried on through the National Exchange of Foreign Students of Fraternities, which he served as executive secretary from 1935 to 1942.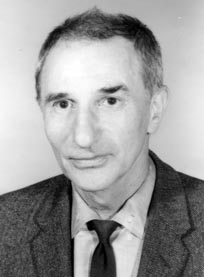 In 1959, Grueninger was instrumental in establishing DePauw's junior semester abroad program in Zell am See, Austria. The following year, DePauw launched its own foreign study program at the University of Freiburg, Grueninger's alma mater.
Grueninger's successful efforts to expand international study opportunities for DePauw students earned him the University's Leather Medal award in 1950 as the faculty member who made the most outstanding contribution to the life of DePauw. He later organized a program that brought German businessmen to the DePauw campus for academic work and then internships with American companies. After retirement, he assisted a number of other institutions in the development of foreign study programs.
Professor Grueninger was interviewed last fall in a CBS story on the 50th reunion of DePauw's 1933 football team. You can see clips via this previous story.
Back