Prof. Hans Grueninger Appointed Adviser to Foreign Students
October 21, 1948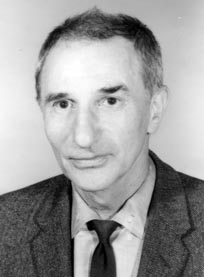 October 21, 1948, Greencastle, Ind. - Hans Grueninger of the DePauw University department of German has been appointed adviser to foreign students on the campus, it was announced today by Clyde E. Wildman, DePauw president. As foreign student adviser, Dr. Grueninger will make all arrangements for scholarships for foreign students at DePauw, will help develop a more comprehensive program of foreign exchanges, and will plan a social and orientation program.
Grueninger served as executive secretary of the National Exchange of Foreign Students of Fraternities from 1935 to 1942.
Born in Freiburg, Professor Grueninger came to the United States in 1929 as an exchange student at Northwestern University. A year later he joined the DePauw faculty as an instructor in German.
Back