Prof. Jay Hosler '89 Kicks Off Indiana State U's 'Darwin Week'
February 4, 2008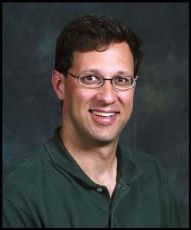 February 4, 2008, Greencastle, Ind. - "Comic books and science aren't a normal combination but their relationship will be examined during Darwin week at ISU," begins a story in Indiana State University's
Statesman
. "Darwin week begins Tuesday with Jay Hosler, a biologist from DePauw University," adds the article. Hosler, a 1989 DePauw graduate, is Lee G. Hall Distinguished Visiting Professor of Biology at the University.
"His talk will focus on comic books, Darwin and natural history," says Rusty Gonser of ISU's department of life sciences. "He uses comic books to promote science education."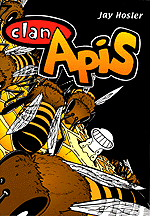 Access the article at the newspaper's Web site.
Professor Hosler Jay will also make a presentation on February 14 during DePauw's Darwin Week. He'll discuss "Darwin, Cartoons, and the 'E' Word" in a 4 p.m. lecture in the auditorium of the Olin Biological Sciences Building.
Learn more about Jay Hosler -- whose comics have been featured in Science, the New York Times, Chronicle of Higher Education, NPR's Morning Edition and Discover magazine -- in this previous story.
Back