Star Parker -- Once a Welfare Mother, Now a Conservative Activist -- Here February 13
February 5, 2008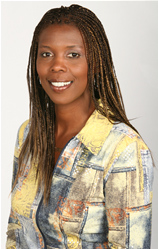 February 5, 2008, Greencastle, Ind. - Conservative activist and author Star Parker will visit the DePauw University campus next Wednesday, February 13. Parker will discuss "From Entitlement to Empowerment: Leaving the Poverty Plantation" at 7:30 p.m. in the Pulliam Center for Contemporary Media's Watson Forum. Presented by DePauw's College Republicans, the program is free and open to all.
Star Parker is the founder and president of CURE, the Coalition on Urban Renewal & Education, a not-for-profit think tank that provides a national voice of reason on issues of race and poverty in the media, inner city neighborhoods, and public policy. Prior to her involvement in social activism, Parker was a single welfare mother in Los Angeles, California.
As a social policy consultant, Parker gives regular testimony before the United States Congress, and is a national expert on major television and radio shows across the country. Currently, Star is a regular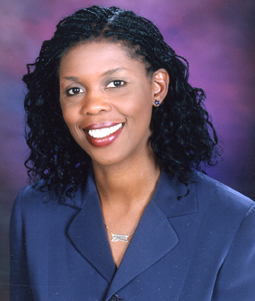 commentator on CNN, MSNBC, and FOX News. She has debated Jesse Jackson on BET, fought for school choice on Larry King Live; and defended welfare reform on the Oprah Winfrey Show.
Her three books include Pimps, Whores, and Welfare Brats: From Welfare Cheat to Conservative Messenger; Uncle Sam's Plantation: How Big Government Enslaves America's Poor and What We Can Do About It; and White Ghetto: How Middle Class America Reflects Inner City Decay.
Parker is also a syndicated columnist for Scripps Howard News Service. Her most recent column, published yesterday, can be accessed at the Web site of the Boston Herald.
Back