DePauw Ensemble-in-Residence, eighth blackbird, Nominated for 3 Grammy Awards
February 7, 2008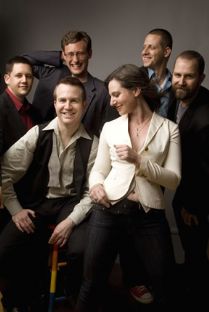 February 7, 2008, Greencastle, Ind. - eighth blackbird, a contemporary classical music group that is DePauw University's ensemble-in-residence for this academic year, is nominated for three Grammy Awards at Sunday's ceremony. The group's fourth album, strange imaginary animals, is up for "Best Chamber Music Performance," "Best Classical Contemporary Composition," and "Best Producer of the Year, Classical," reports Virginia's Winchester Star.
"Since forming a dozen years ago while its members were undergraduates at Oberlin Conservatory in Oberlin, Ohio, eighth blackbird has become known for its musical skill, theatrical performances, and commitment to promoting contemporary composers," writes Cynthia Cather Burton. "eighth blackbird plays about 35-40 concerts a year, in addition to being the ensemble-in-residence at the University of Richmond, the University of Chicago, the University of Michigan, and DePauw University. On stage, members forgo formal attire for cargo pants. They don't use music stands and play complex pieces from memory. Movement is incorporated into their performances."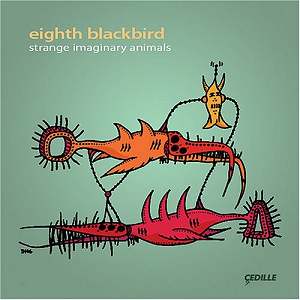 "We want our music to be fun, relatable, and speak to the audience," says Matthew Albert, who plays violin and viola for the sextet.
Unfortunately, Albert and his colleagues won't be able to attend Sunday night's awards ceremony. eighth blackbird will perform a concert in Pittsburgh that evening which was scheduled before the nominations were announced.
You'll find the complete article at the Star's Web site.
eighth blackbird last performed at DePauw on January 29. Visit the ensemble's Web site.
Back