R. Mark Wilson '71 to Become Dean at Niagara University
February 7, 2008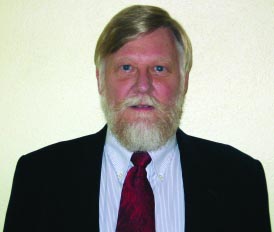 February 7, 2008, Greencastle, Ind. - R. Mark Wilson, a 1971 graduate of DePauw University, has been named dean of the College of Business Administration at Niagara University. Dr. Wilson is currently a professor of economics at the University of South Florida - St. Petersburg. He'll assume his new responsibilities at Niagara in July.
"We are very pleased to have Dr. Wilson join Niagara University," says Bonnie Rose, executive vice president and vice president for academic affairs. "He is an outstanding leader, and eager to begin working both with the university and the business community here in Western New York."
"Wilson has written extensively on the economic issues surrounding health care and has published in numerous academic journals," notes a story at the Web site of Buffalo, New York's WIVB-TV. "His most recent work has focused on three areas: the business ethics associated with technological advancements in medical care, the quality of surgical care in our nation's hospitals, and the impact of the health of a country's population on that nation's rate of economic growth."
Wilson previously chaired the department of economics at the University of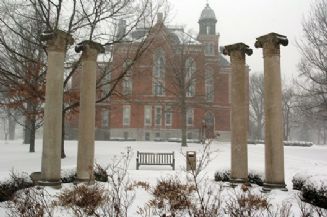 South Florida, directed business programs at USF's St. Petersburg campus, and he served as associate dean of the College of Business at USF - St. Petersburg.
He majored in mathematics at DePauw and later earned master's and doctoral degrees in economics from Northwestern University.
Read more at the television station's Web site.
Back